Let's Split Nendoroids!

Nendo paradise! Buy, sell & swap Nendo parts here!
Welcome!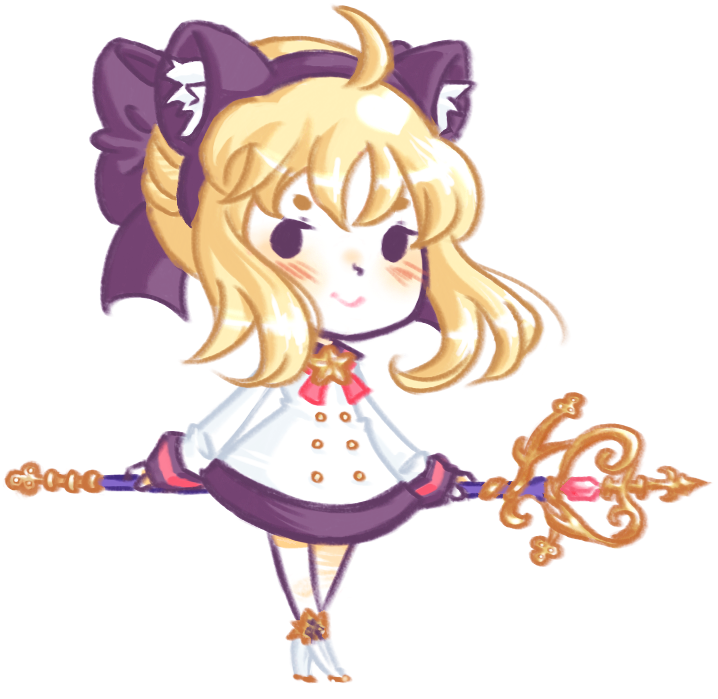 This club specifies on Nendoroid spare parts and accessories. If you're looking for certain Nendo parts (character faces, hairstyles, outfits, stands etc etc...) but don't want to buy the whole Nendo, then this club is for you!

Any Nendo can be split between any amount of users. You can host your own split or participate in splits that are hosted by other users. You can also sell and trade your own Nendo parts here.

All users from all countries can join and participate! Everyone is welcome. :)

✿ Special thanks to

PineappleSkewer

for creating the club room picture! ✿
✿ Special thanks to

Smished

for creating the club icon! ✿
✿ Special thanks to

Suzu

for creating the club banner & original background)! ✿
Want to help advertise the club? Banners are here!

For a Nendo Face Chart (000-192), please see this picture by

NemsEngelAceSasu

: PICTURE #1117213



This club is now private
If you would like to join
please read the rules
by clicking on here:
Rules
Rules



Let's Split Nendoroids! Club Rules



This club is only for

Nendoroids, Nendoroid Co-de, Nendoroid More, Nendoroid Petits, and Nendoroid Plus

.
Please do

NOT

split anything that has nothing to do with Nendoroids.
Bootleg Nendoroids are

NOT

allowed.

Before posting in the club's forums, please be sure to read through all the rules and guidelines.

• Please be respectful and friendly towards fellow members.
• Any member of the club is allowed to create a new thread to split if they are willing to host.
• Only post threads for Nendoroids that have been officially announced
(e.g. previewed by Kahotan/Mamitan, details available on nendoroid.jp, Good Smile Company / Max Factory website, online stores etc).



When posting a split, please be sure to use the correct title format:



The country you're residing in. Abbreviate as much as possible.
If you are willing to ship internationally, place a * after your country.

Your Username.

Split, to indicate it is a split.

The number of the Nendoroid(s) you will be splitting.

The name of the Nendoroid(s) you are splitting.
If you are having trouble getting everything to fit, the

Nendoroid number

is most important.



EXAMPLE SPLIT THREAD:

[USA*][Shaerileth][Split]149 Makise Kurisu


In addition, any member may also create a thread for selling/trading extra Nendoroid parts they have.



The title format for Selling/Trading threads is:



The country you're residing in. Abbreviate as much as possible.
If you are willing to ship internationally, place a * after your country.

Your Username.

Selling, to indicate that you are selling Nendoroid parts already on hand.
You may indicate in your thread whether or not part trading is accepted.

Description of what parts you are looking to sell.
This may either be a specific number and name, or Nendoroid parts.



EXAMPLE SELLING THREAD:

[USA*][Shaerileth][Selling]Nendoroid parts

If you have Nendoroid parts you're hunting, please

do not

make a new thread or post hunts in the club's comment section.
Instead, post a list in the User Hunts thread here!

Members are

highly encouraged

to

leave feedback

for one another! You can leave feedback whether you're a host, participant, or even if you just bought/sold a few parts to another member. To do this, visit the feedback thread.

• Please start a new thread for your splits & sales. Do

NOT

post your splits/sales/hunts/trades in other members' threads.
• For split threads, Nendoroids that are pre-orders, back-orders or in-stock item(s) may be split. It may also be something you already own.
• Only make a split if you have a whole Nendoroid to split. If you only have a few leftover parts, please make a selling thread instead.
• This club is not for making profit amongst members, please keep this in mind.
Proxy Services for limited/exclusive items should only be used for items

not

available through easier means.



Note regarding Posting in the Split Interest Thread:


Please keep all requests for splits in this thread only (either to see if anyone wants to split with you or to find if someone is willing to host).
Due to issues this club has experienced in the past, we ask that members refrain from posting unless they either have an

offical preorder start

or

release date

.

No previews, sneak peeks, prototypes, etc.
The exception to this being either Kahotan or Mikatan GSC blogs.

Any posts or threads that do not meet this will be deleted.


--------------------------------------------------------------------------------------------------------------------------------------------------------------


Guidelines for

HOSTS



1. Hosts may make and determine their own rules when creating a split. Rules must be detailed and clear so participants can understand them easily. Pictures must be included for each Nendoroid being split.

2. Post all possible costs, that will be included in your split. This includes shipping to host, proxy fees, any custom fees, and/or packaging costs. This is to keep participants informed of all potential costs to be divided equally amongst them.

3. Hosts are not allowed to charge a handling fee in their splits. Any additional costs must be stated in the thread.

4. Hosts must state a chart, photo, or list of shipping rates in their country. This is so participants can gauge how much shipping to them will be.

5. For split threads with more than one Nendoroid, each Nendoroid must have their own post for list of parts.

6. Hosts are encouraged to add in their invoice messages a note for participant's payments indicating the following:


• MFC username: Split name (MFC group split)



This is to prevent host's accounts from being blocked/suspended by PayPal due to unknown 'gift' payments. This can cause problems for both hosts and participants.

7. Hosts are allowed to bump their split threads only once per week.

8. Hosts are encouraged to keep their participants updated on the status of their splits.

9. Hosts are required to keep the original post updated, especially with the status of slots. This is so it is easy to tell what slot(s) are available.

10. Please update the thread title with the following split statuses:


<DRAFT>

When the split item has been officially announced but the details still need to be finalized (e.g. number and price of parts)


<CLOSED>

When all available slots for the split have been filled


<COMPLETED>

When all parts have been sent to the participants


<CANCELLED>

When the split is no longer available due to host cancellation, lack of interest, host selling the whole Nendo etc.
Please try to keep cancellations to a

minimum

. Check for interest or try to sell the whole Nendo first before creating a thread.

Splits are considered open if none of the above appear in the thread title.

11. When finalizing splits, please do NOT delete the split details once it has been closed/completed (or cancelled for that matter). This is required to keep track of what parts were sold to who and for what price in case there are any issues.

12. Hosts are encouraged to leave feedback for participants of their splits. This can be done by using the club's feedback thread or a participant's personal feedback list.


--------------------------------------------------------------------------------------------------------------------------------------------------------------


Guidelines for

PARTICIPANTS



1. Please read the announcements thread upon getting an invite to the club and joining and

subscribe

to the thread. It's always stickied to the first page. Announcements contain important information that supplements the rules and should not be ignored.

2. Participants should

carefully read all the host's rules

for each split they participate in. If you have any questions about these rules, please ask the host for clarification.

3. Participants are obliged to

subscribe

to any split they are participating in. This is so you can keep track of any updates and the status of the split. It also makes communication easier between host and participant.

4. Participants may apply for any slots they wish in a split. Please be clear about what slots you wish to take, and any conditions regarding those slots.

5. Participants should always double check slots added to split lists. Invoices should also be checked before sending payments.

6. Participants are encouraged to add a note when making payments indicating the following:


• MFC username: Split name (MFC group split)



Formats may vary depending on the split host's specifications for this important detail. This is to avoid any troubles for suspicious activity/payments that may trouble you and the host.

7. Dropping from a confirmed slot in a split is to be

avoided as much as possible

.

8. Participants are encouraged to leave feedback for host's splits they participate in. This can be done by using the club's feedback thread or a host's personal feedback list.

9.

FOR NEW MEMBERS WISHING TO JOIN THE CLUB: Please take this quiz prior to commenting for an invite to the club:

CLICK HERE


--------------------------------------------------------------------------------------------------------------------------------------------------------------


Guidelines for

SELLING



1. You may only sell parts that you have on hand.

2. Sellers must state a chart, photo, or list of shipping rates in their country. This is so participants can gauge how much shipping to them will be.

3. Your own images must be used when posting Sale threads. Please only use images you've taken yourself.

4. Try to post a list of all items, with corresponding Nendoroid numbers/names.

5. Sellers must specify any damage parts may have.

6. Sellers are allowed to bump their sales threads only once per week.

7. Once sales are complete, do not remove any information. Please strike it out or use a spoiler tag instead if you think it's too much.


--------------------------------------------------------------------------------------------------------------------------------------------------------------


Guidelines for

HUNTING



1. Do not make

new threads

, post comments in the

comments section

, or post in the

Split Interest thread

for your hunts. Post a list in the User Hunts Thread.

2. Only make one list and update that list when needed.

3. Your list may be "bumped" only after a week has passed.

4. When something is obtained, remember to strike it out/remove the item so others don't think you're still hunting!


--------------------------------------------------------------------------------------------------------------------------------------------------------------




and then leave a comment below saying that
you have read them

and

agree to the rules for an invite. If you got missed in the previous batch please just comment again.


Note that we are testing some changes, so PLEASE read them carefully, completely, and thoroughly! We may not be able to send an invite if you don't!


Thank you and we apologize for the inconvenience.

★------------------------------------------------------------------------★
+ Club invites may be delayed due IRL issues. We try to go through them at least once a week when time allows. Thank you for your patience. +
| Don't forget to read the rules in its entirety! | If you got missed, please comment again quoting Alumina.
| Using a tablet or desktop is optionally recommended for ease of reading. You still need to read the rules no matter what device you are on though. |
|

Where to Accept Invite

Where to Accept Invite
|
★-------------------------------------------------------------------------★
Related Articles19