About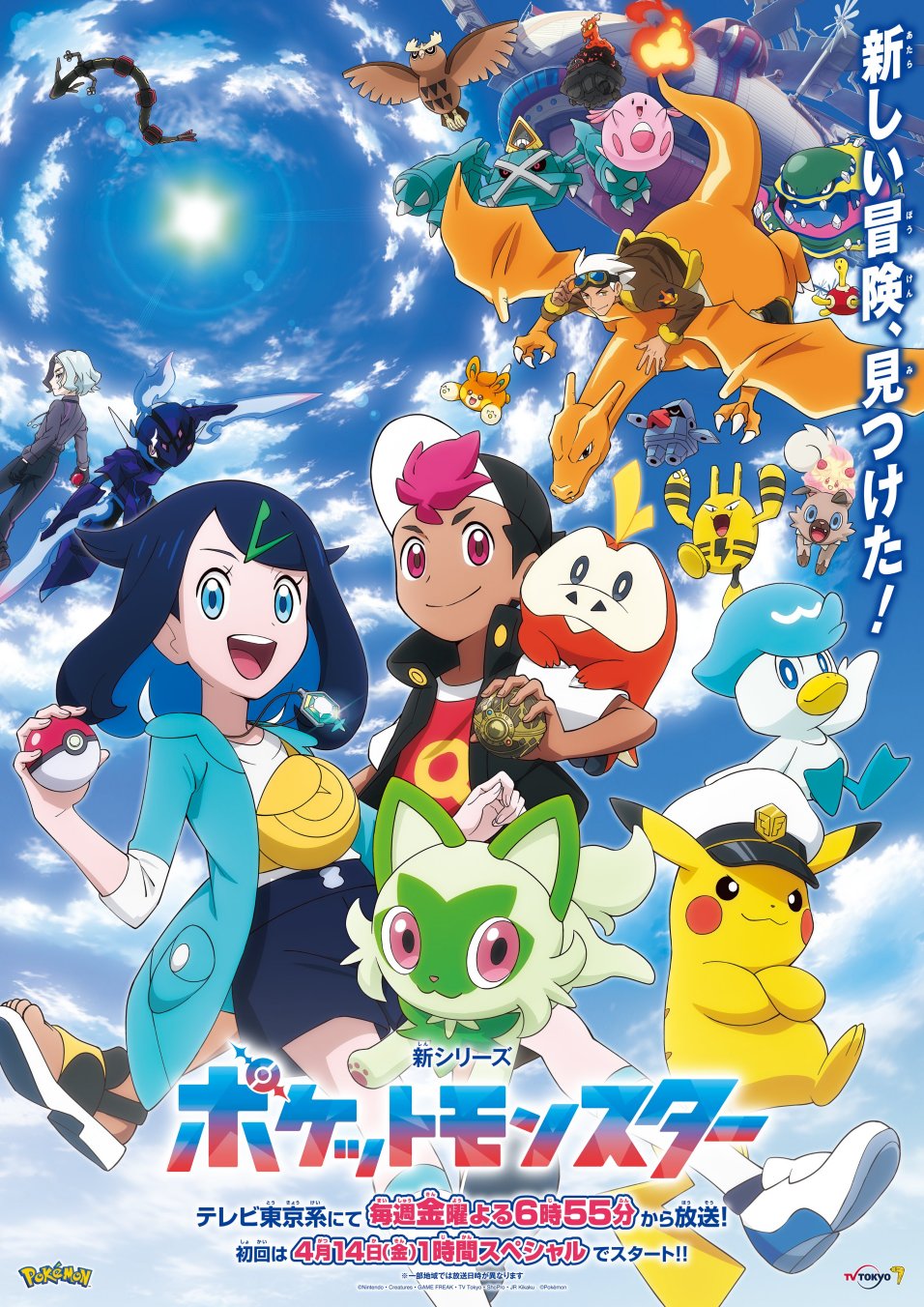 Pokémon Horizons: The Series
(Japanese:
ポケットモンスター
Pocket Monsters
) is the eighth series of the Pokémon anime. It succeeds
Pokémon Journeys: The Series
. It premiered on April 14, 2023 in Japan with a one-hour special.
The series features dual protagonists Liko and Roy, along with the three Paldea starter Pokémon as they adventure through the Pokémon world.
Homepage: www.tv-tokyo.co... Source: bulbapedia.bulb...
‹ Pocket Monsters (2019)